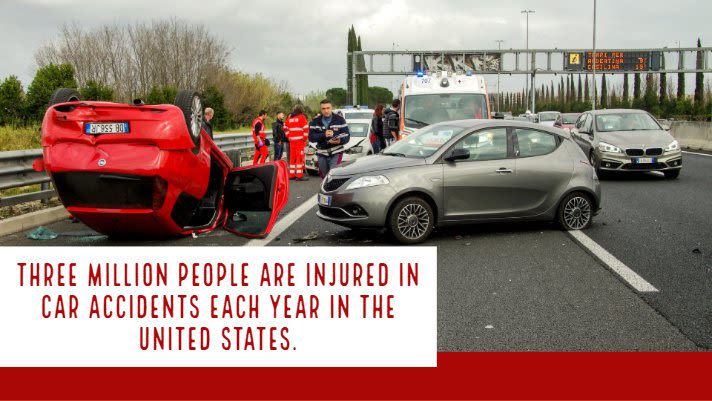 Why Hire a Personal Injury Attorney
---
When an injury occurs and it's due to something out of your control, the frustration can be overwhelming. The effect on daily life as well as the physical trauma can cause an ocean of emotions to well up. However, it is important to take the right steps. Doing so may make the recovery process easier, particularly from an emotional angle. Often, this involves getting compensation. We are going to look at some things to consider when going through the process of deciding whether you should consult personal injury lawyers to deal manage your case, as well as some of the benefits of doing so.
Why Many Choose to Pursue Damages
Talking to personal injury lawyers is not about being greedy or spitefully litigious. It's about getting what you deserve. If you have been hurt, you may be able to get the kind of compensation you need in order to set your life right again. In this process, some people also feel a sense of calm knowing that the situation is being handled, not just physically, but financially as well. While perfect "justice" is certainly not the ultimate aim, doing something about an unfair situation can help ease the concerns of both the injured individual and members of his or her family.
Another benefit is you get to delegate the job of bringing balance back to your life to someone else. Personal injury lawyers with experience and knowledge are able to alleviate the stress of managing the financial burden an injury often causes. They can also help relieve the pressure you may feel to return to work before you're healthy enough to do so. The burden of doctor's bills can be alleviated as well—as can the expense of rehabilitation. In short, everything is taken care of, which frees you up to focus on getting better. If you have been hurt in a car accident and need an injury lawyer, don't hesitate to contact one.
How to Choose the Right Lawyer
As is the case with other professions, not all lawyers are created equal. Some have significant advantages over others, and it's important to consider these before making a final decision. Some lawyers are going to be more likely to give you the kind of service you need due to several factors. Here are some of them.
The location of a personal injury law firm can be an important factor. Law firms that are local have significant advantages over more remote ones. While a law firm that is farther away may seem to have a larger team or a bigger office, they are likely not in touch with what it means to live and work in your area. A Laguna Hills personal injury attorney is going to understand everything involved with life in the area. This benefits you because this knowledge can be leveraged to help you get all you need to get your life back on track. For example, the expenses related to health care, automobile repair, and other essential life items will be familiar with someone from the Laguna Hills area. Someone from outside may just have to guess as to what the appropriate costs are. Knowing something first hand is always better than the results of a random Google search.
Experience is another critical component of the best personal injury lawyers. Knowing the types of issues that can pop up over the course of a case enables the attorney to predict what's going to happen and formulate effective strategies ahead of time. Also, after a while, a local attorney—or at least the attorney's firm—can earn a solid reputation in the community. As cases are won, those who may find themselves on the opposing end of a case are more likely to relent once they hear the name of the attorney or the firm. Word of mouth advertising can be used to your advantage, not just to the advantage of the firm.
If you are interviewing personal injury lawyers, you are making a good choice. Three million people are injured in car accidents each year in the United States. Whether you have been injured or it's someone you love, getting a good attorney can help alleviate the stress of the situation and get you back to where you deserve to be.