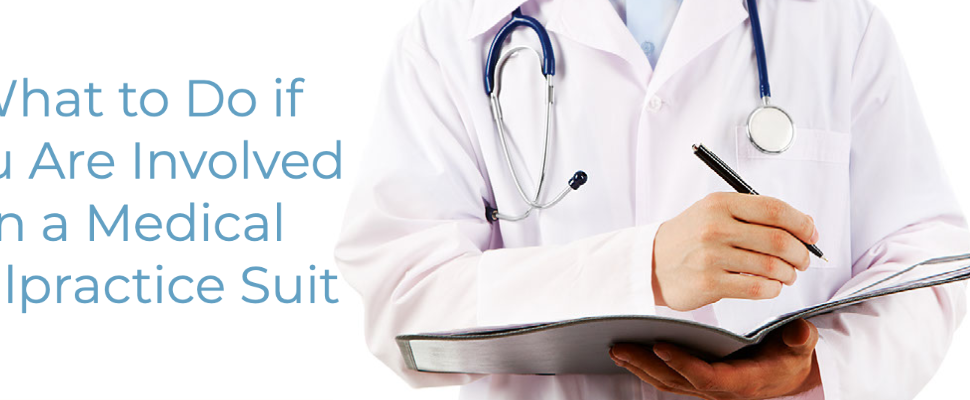 What to Do if You Are Involved in A Medical Malpractice Suit
---
In the United States, over 20,000 medical malpractice claims are filed every year, and if you are involved in one you may not know where to begin. Thankfully, there are some great tips to help you get started.
1. Contact an Attorney
Before you do anything else you need to contact your lawyer as soon as you know about the claim. Contact your medical malpractice carrier to ensure that the proper attorney is retained for your representation. By getting the right attorney on your case, they'll be able to give you the best legal advice going forward.
2. Start Building a Defense
It's likely that the patient who filed the claim has already begun to develop their case against you, even before you knew about the claim. Start working with your attorney as soon as possible to develop a defense. The sooner you start, the greater your chances of a favorable outcome.
3. Be Prepared to Wait
The legal process can be long and drawn out. In many instances, litigation can last between two to five years, with the claim usually be filed about a year after the discovery of potential malpractice. Trust your legal team and their legal advice. Stay in contact so that you'll be informed every step of the way. Your attorney will be able to walk you through the process and answer any questions you have throughout.
Preparation is the key to any defense, and it's important that you don't become disconnected during the process. Engage with your legal team fully and try to approach your case by staying as involved as possible.
4. Take Time to Relieve Stress
Being involved with a medical malpractice claim can be stressful, especially with how long it can take to reach a resolution. Remember that you're not alone and that you have a trained team working for you. While you may not be able to talk about the details of the case, you may also consider talking to your friends and family about how it's affecting you. Doing this can help prevent you from becoming overwhelmed and take a bit of the weight off your shoulders.
Medical malpractice claims are serious, but you can work through them. Rely on your legal team and remember to stay engaged. While it may not seem easy, you can get through it.