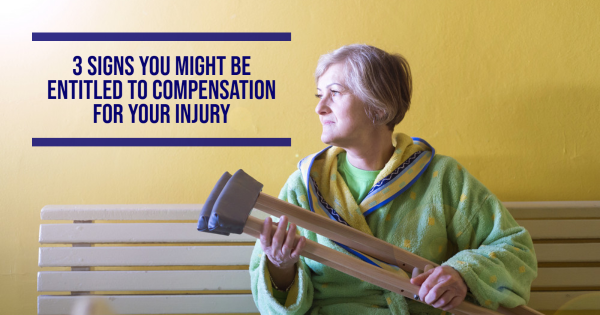 What Are the Most Common Personal Injury Cases?
---
The personal injury lawyers in America today have settled enough cases in the last year alone to make personal injury a multi-billion dollar market. There is no one-set formula for excluding personal injury cases. If you have been injured in any way, and someone else is at fault, you probably have a personal injury claim. Here is a look at the most common personal injury cases to see if your problem is listed here.
Car Accident Claims
Car accidents are among the most common personal injury cases in America. In a crash, there is usually property damage, but injuries can become a big legal problem as well. In most states, the driver at fault will be legally responsible for any damages and personal injuries that aren't covered by car insurance.
Slip and Falls
Slip and falls are exactly what they sound like, and these accidents keep personal injury lawyers very busy. These accidents account for approximately 25% of all reported personal injury claims per fiscal year. This kind of accident could happen at work, or on someone else's property, or while you are at a business, such as when you go out to eat, for example. Not all slip and falls are created equal, but a good lawyer will be able to tell you what you can claim when you have injured yourself because of someone else's recklessness or negligence.
Dog Bites
Dog bites are a very common personal injury case because they are a devastating trauma to the victim. There are a lot of potential medical costs here, including loss of wages. Medical bills and lost wages are present in every personal injury matter. However, a lot of people think that just because they have a dog bite, it isn't worth a legal look. It might be. If you are really suffering emotionally and physically, find a firm with personal injury lawyers to take your case.
Victim Torts Due to Criminal Activity
Here is a common one that isn't publicized enough. If you have been the victim of a crime, even one as simple as criminal harassment or stalking, you can sue for personal injury damages. You've been injured emotionally at a minimum. Personal injury lawyers would love to talk to you about this if you have really been suffering. This also applies to a physical injury incurred during a crime as well.
Work with Personal Injury Experts
If you have been injured in a way that could have or should have been prevented, you might be entitled to personal injury claims. Contact a personal injury lawyer for a free consultation to see if you have a case.