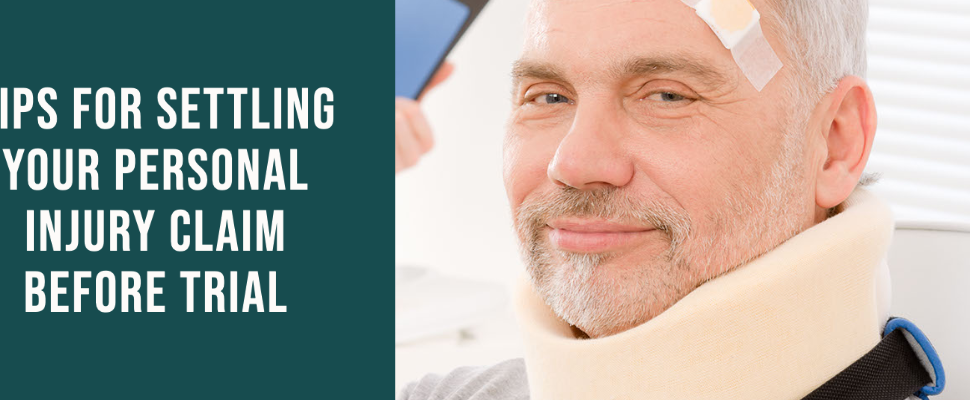 Tips for Settling Your Personal Injury Claim Before Trial
---
Hiring an experienced accident attorney doesn't automatically mean that you're choosing to embark on long and deep litigation battles, especially while dealing with the aftermath of car accidents. On the contrary, 95 to 96% of personal injury cases are settled pretrial. Settling pretrial means less expense and less risk for all involved. Several different types of injuries occur in car accidents. Leveraging this information can help you when it comes time to prepare a settlement offer.
Numbers, Math, & Science Are Your Friends
Metal cages, weighing over 2,000 pounds each, traveling at high rates of speed, can maim and kill those involved in car accidents. Glass, metal, airbags, seatbelts, speed, trees, side barriers, the force of impact, and the items in the vehicle all play a part in how much damage can be done to an individual.
The Insurance Company Sets a Reserve
The insurance company has already set aside an amount they believe is fair when dealing with your injury claim. Initially, the insurance company is unwilling to go over this amount but will always offer you well below this number.
Your Accident Attorney Asks for What Is Fair
Your injuries may not be fully apparent and may need ongoing medical treatment. The accident attorney reviews the number and types of damages you've sustained and then goes back to the insurance company with an offer of settlement and a deadline.
If the settlement is not accepted, your accident attorney may file for a trial and ask for the upper limit of the reserve amount previously established by the insurance company, which encourages the offer to be accepted.
Increase Your Chances of A Successful Settlement Offer
Keeping accurate records increases your chances of a successful settlement offer as there will be firm data to back the position up.
Keep meticulous notes about medical appointments and medical issues.

Keep a journal of what you're experiencing during the recovery period. The journal can help you remember certain things that you might have forgotten otherwise.

Keep all of your receipts and correspondence for anything related to your recovery, a list of days of work you've missed, and records of unresolved issues that are now happening in your marriage or at work surrounding the accident and recovery.
A qualified and experienced attorney can help you recover from your injuries without having to worry about all the financial burden that comes with it.