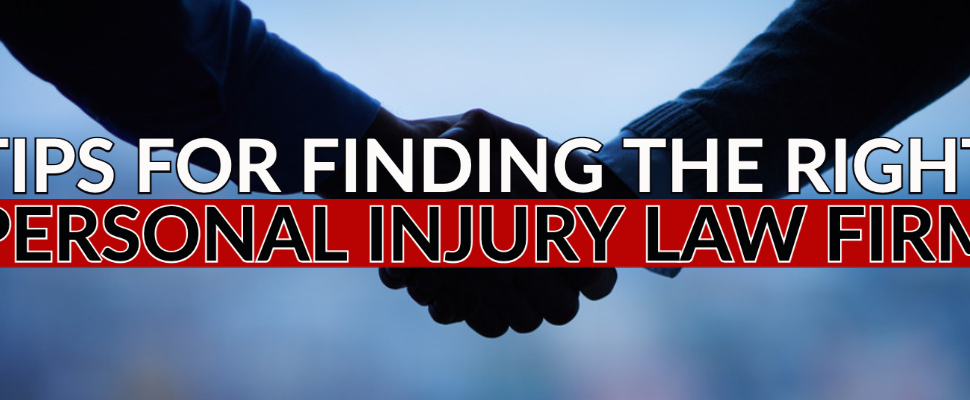 Tips for Finding the Right Personal Injury Law Firm
---
When you have been injured due to someone's negligence, it is best to find an attorney from a good law firm to represent you. You will want someone who has previously represented personal injury victims rather than a general lawyer. You may be having challenges pointing out what makes a law firm good so that you choose them to represent you. Here are a few tips to guide you on choosing one:
Research
When looking for personal injury attorneys, you will need to research personal injury lawyers near you. You can start by asking for recommendations from family and friends who a personal injury lawyer has previously represented. You do not necessarily have to settle on that lawyer based on their recommendation. However, it helps narrow down the search to the lawyer that may finally represent you. The Internet is also a great resource. Research personal injury lawyers near you, then read their online reviews and see how satisfied previous customers are with their services.
Experience
Once you have narrowed down a few lawyers, check on their general experience. If you want to know what makes a law firm good, consider their experience in handling cases. You will need to ask a question about the period of their services. Besides, check the number of cases related to personal injury the lawyers have handled.
Discuss Fees Before Signing Up
It is common for personal injury attorneys to work on a contingency fee basis. You will have to discuss what percentage of your compensation the lawyers will want. Being open about all legal fees is what makes a law firm good. Note that not all lawyers will want to take your case. If some find the possibility of winning the case too low, they may reject it. Furthermore, if your potential compensation is small, they might turn down that case.
Once you have settled on a lawyer, discuss your settlement goal with them. You are probably in need of a lawyer because you are not content with what the insurance company offers you. If your approach is getting as much compensation despite the length of time, then you may be headed to court. You will find that around 95% of similar cases are settled pretrial because victims want to be done with the issue as fast as possible. However, if you practice patience and go to trial, you might get what you want.