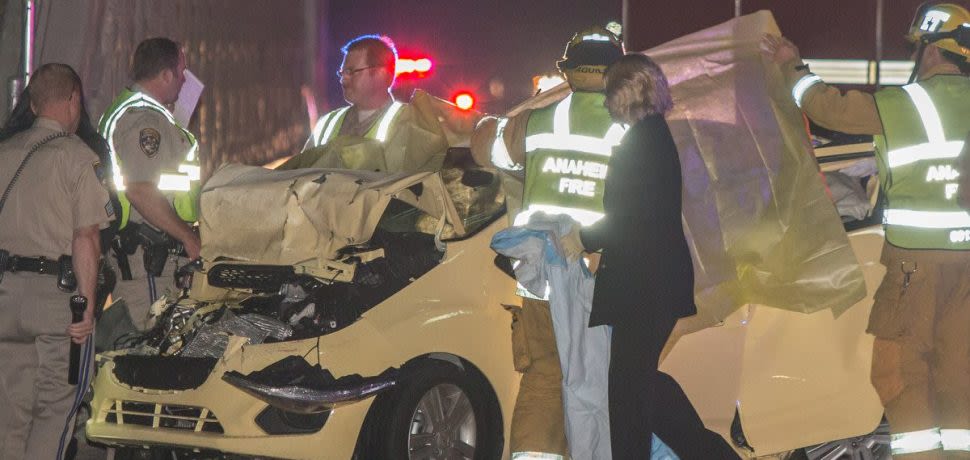 Santa Ana – Sedan and Semi-Truck Crash on State Route 57 South and State Route 91 West
---
Ambulances Rushes to Scene of Semi-Truck Accident on SR-57 South and SR-91 West
SANTA ANA, CALIFORNIA (August 10, 2016) – A semi-truck crashed with a sedan on the State Route 57 South freeway near the State Route 91 West interchange, according to a report by California Highway Patrol. The accident occurred at 7:15 AM on Wednesday morning in Santa Ana, California. An ambulance rushed to the scene due to a report of injuries. However, the conditions and identities of the drivers are not yet released.
The incident was originally classified as one with injuries. Paramedics as well as authorities from the fire department were at the scene to provide medical assistance. It is unclear how hurt the drivers were from the accident.
TMC cameras were activated on the scene and recording the accident. According to the report, the semi-truck had crashed into the sedan, causing the sedan to spin out of control. The sedan then hit the center divider and stopped in the first and second lanes. Both lanes remained blocked as the vehicle was too damaged to be driven away from the freeway. Geers Tow sent a tow truck with a flatbed to remove the sedan, which eventually cleared the roadway.
Investigation is ongoing.
If you or someone you know has been hurt after a semi-truck crash, always seek help from a personal injury attorney to protect any claims you have for compensation. The personal injury lawyers at Steve Zwick & Associates can help determine whether you are eligible for medical benefits and compensation for your pain and suffering, lost wages, and other expenses accrued from your accident. Call us today for a free consultation to determine whether or not you are eligible to pursue a case.