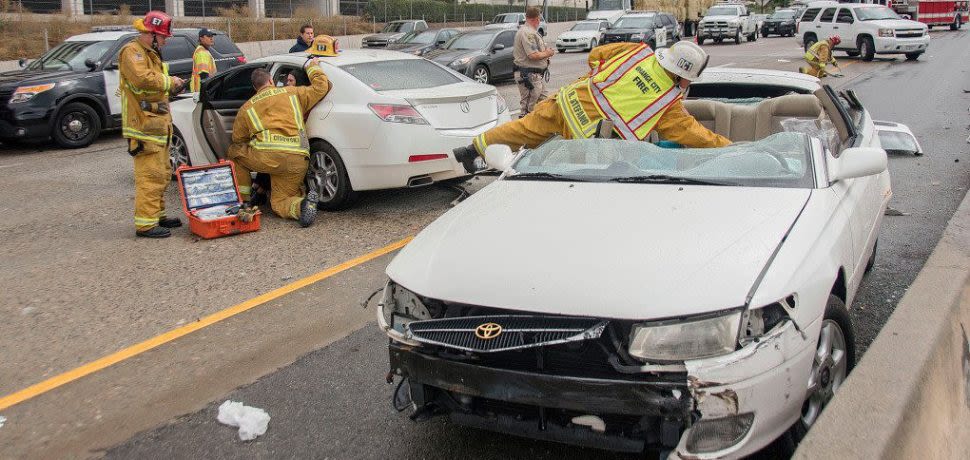 One Dead, Two Injured in Multi-Car Crash on 22 in Orange
---
A car was merging onto the freeway when the driver lost control, traveled across multiple lanes, and hit three cars. The car then hit the center divider.
An older man and a woman in a Toyota Solara coupe suffered major injuries. One fatality was reported, though the California High Patrol has not revealed the identity of the deceased. The drivers and passengers in the three vehicles that were hit were rushed to the hospital with minor injuries.
California High Patrol has not revealed the identity of the person at fault, nor identified which car was the one responsible for hitting the other three. The carpool lane was closed down while authorities worked to clear the scene of the damage and to transport patients to be treated for their injuries. The lanes were cleared at 1:00PM.
Our deepest condolences go out to the family and loved ones of those involved in the accident. Please know that you may contact our offices at any time regarding the legal repercussions of a case like this. If you or someone you know has been involved in a car accident and were injured as a result, it is always best to contact a personal injury attorney who can give you a better understanding of your rights and benefits.
The car accident lawyers at the Law Offices of Steve Zwick and Associates have helped many clients who have been in similar situations. We may be able to get you compensation for things like medical expenses and other costs resulting from the accident. Contact us today for a free consultation to find out how we can help you.