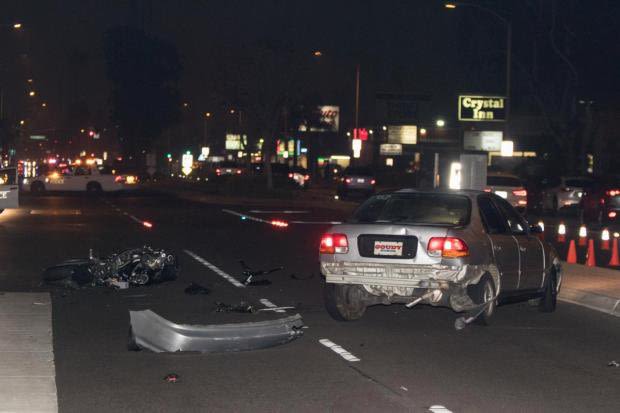 Motorcyclist Dead After Crash in Anaheim, California
---
The motorcyclist's identity has not been released.
The other driver who was in the car involved in the crash was not injured. The other vehicle was a Honda Civic. The driver remained at the scene of the car accident and was cooperating with authorities to figure out what caused the accident. However, police have reported that no drugs or alcohol were involved in the crash.
Lincoln Avenue between Brookhurst and Empire was closed for a short time after the accident while authorities continued to investigate the crash.
We would like to extend our sincere consolations to the loved ones of the man involved in the crash. Please know that you have our deepest sympathies.
If you or someone you love was also involved in a motorcycle or car crash, it is best to talk to a personal injury lawyer or car accident attorney who can help defend your rights. You may be eligible for benefits and compensation that would help you recover from the pain and suffering of your accident. Talk to an attorney at Zwick Law today to find out how we can help you.