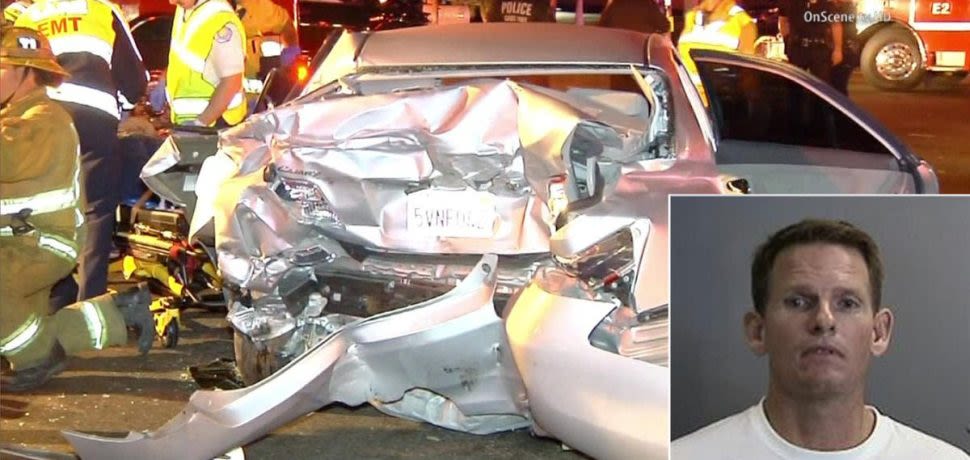 Man Arrested After Fatal DUI Crash in Cypress
---
Alexis Barragan, the passenger involved in the car accident, died at about 12:41 AM, according to the coroner. The accident occurred on Valley View Street and Katella Avenue.
Nicholas Sanchez-McCormick, the driver who reportedly caused the accident, is also twenty-two, and was arrested on suspicion of vehicular manslaughter. He might also face a felony for driving under the influence of alcohol and injuries, according to the police department. He is currently held at Orange County Jail, on a $100,000-bail.
According to police officers, Sanchez-McCormick was driving west on Katella Avenue. HE ran a red light at Valley View Street, crashing with two other vehicles traveling north and south on Valley View.
Three other people involved in the car crash were also taken to the hospital to treat minor injuries.
Our deepest condolences go out to the family and loved ones of those involved in the crash. Please reach out to our offices if there's anything with which we can help you.
If you or someone you know has been involved in a car accident, talk to a personal injury lawyer today to fight for your rights. We are available to answer any questions you may have about your case, and are here to get you the compensation and benefits you need. Talk to a car accident attorney today to learn more about what we can do for you.