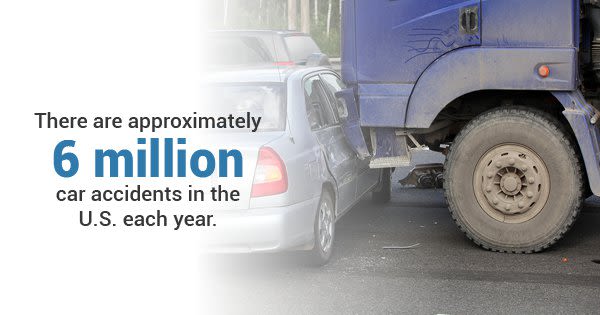 Important Questions to Ask Car Accident Attorneys
---
If you're in a car accident, choosing an attorney is an important process. There are about 6 million car accidents in the United States every year, and you want to be sure that your specific accident is handled properly. When you're deciding between car accident attorneys, ask these important questions to know they'll be a good fit for your case.
What are your practice areas?
While personal injury lawyers tend to have a vast knowledge of law inside and outside of personal injury cases, you want to be sure your lawyer practices specifically in car accidents. Having someone who regularly navigates the process and associated complications are important to winning your case. Asking how long they have been practicing law and how many car accidents they handle each year will also give you a good indication of experience.

Do I have a strong enough case to receive compensation?
Most car accident attorneys will need more time beyond an initial consultation to determine if you are likely to receive compensation, but most should be able to give you a tentative answer. Asking your lawyer to give a personal assessment of your chances never hurts, and it can help to keep your expectations realistic. Keep in mind that no good lawyer will ever guarantee that you will win a case.

Have you handled cases like mine before?
If you received complicated injuries during an accident that now require ongoing medical care, it's important to know that your attorney can handle negotiating compensation for injuries beyond a broken leg. It is typically more difficult to prove soft tissue injuries or anticipate future care needs for a brain injury. However, if your attorney has negotiated such settlements before, you can know that they'll handle yours with similar ease.

What is your approach to settlement negotiation?
The large majority of personal injury cases do not go to court, but you should ask beforehand how your attorney typically handles the settlement negotiation process. Some car accident attorneys will go straight to filing a lawsuit while others debate over several rounds of negotiation. Some attorneys will ask what the client prefers during the process, and others will advise clients on what is best. Make sure your attorney's process matches the way you want it.
To get the best results possible in your car accident claim, you need an attorney who you trust. Contact us today to start working with your perfect attorney and get on the way to a successful settlement.