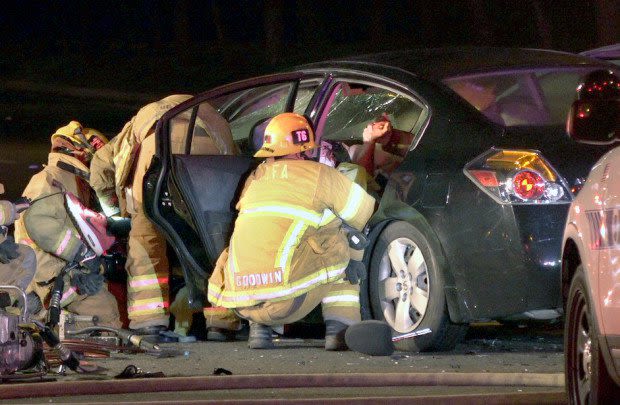 3 People Injured in Car Crash in Irvine
---
No other passengers were inside the first vehicle.
A female passenger and the male driver of the second vehicle were also severely injured. They were taken to the Orange County Global Medical Center in Santa Ana. They were the only passengers inside their vehicle.
Captain Dohman confirmed that all three people involved in the car accident were in their late twenties to early thirties.
The car crash occurred at about 2:46 in the morning at the corner of Warner Avenue and Culver Drive. The Irvine Police Department are still investigating the incident to determine what caused the crash. It has not been revealed how the crash occurred or whether alcohol may have been involved.
The conditions of the patients in the hospital are still unknown.
If you or someone you know has been involved in a car crash like this one, and were deeply hurt as a result, it is always best to talk to a car accident lawyer who can help defend your rights. The personal injury attorneys at the Law Offices of Steve Zwick have helped hundreds of clients receive compensation and benefits for their pain and suffering. Call us today to learn more about your case. You may be eligible for compensation that would help pay for medical bills, funeral costs, and other expenses accrued as a result of the accident. Find out how we can help you today. Call the Law Offices of Steven Zwick today to find out what we can do for you.Take the first step towards your recovery and call the Law Offices of Steven Zwick